There was a time a great while ago where leftists struggled over the question of whether race or class is the motive force of oppression and suffering in society. These days, with the intervention of intersectionality and considerable progress in sociology, this question has largely been answered by discarding its faulty premise. It needn't be the case that only one is the force of oppression and, in fact, what you find empirically is that race and class operate separately and together to immiserate large swaths of people in society.
To see this, consider the following social indicators broken down by race and educational attainment, the latter being a common way to identify socioeconomic status or class.
1. Poverty
Using the 2013 ASEC, I produced the following poverty figures.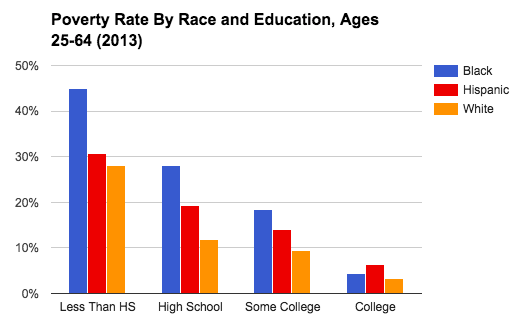 2. Health Insurance
Using the 2013 ASEC, I produced the following figures for the percentage of people lacking health insurance.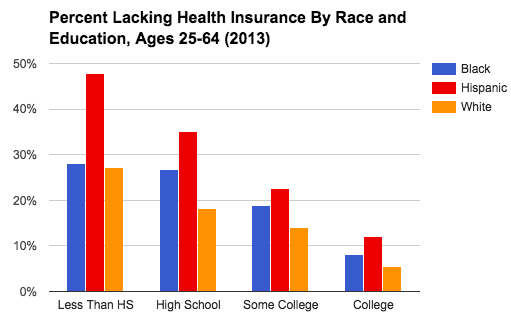 3. Employment
Using the January 2014 through December 2014 CPS files, I produced the following figures for the average percentage of people who were employed that year in a given month.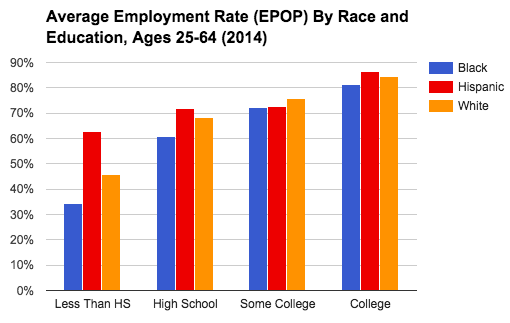 4. Incarceration
From an analysis of the National Longitudinal Survey of Youth discussed in Western & Pettit (2010), here are figures for the incarceration risk of young men.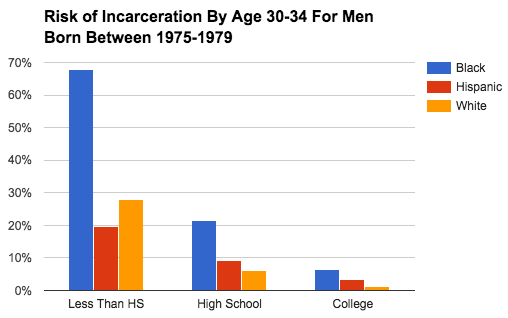 5. Life Expectancy
From the Appendix of Olshansky (2013), here are figures for the life expectancy of men.
Here are the same figures for the life expectancy of women.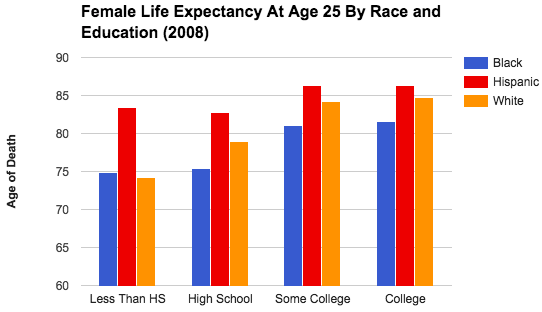 Conclusion
These indicators, and others not featured here, all follow the same basic pattern. Socioeconomic status or "class" (as proxied here with educational attainment) exerts the largest force in determining whether one will be hit with poverty, joblessness, lack of health insurance, incarceration, and a premature death. But, at the same time, class does not explain everything, as very significant racial disparities exist even within socioeconomic groups.